Buy Mattress Online
Looking to buy a mattress online? You're in the right place. At Memory Foam Warehouse, we offer everything from standard memory foam to hybrid mattresses. Cooling technology, hypoallergenic materials, different sizes - you name it, we've got it. The best news - we're affordable. Sinking into one our our memory foam mattresses will leave you feel energised for the day ahead - without breaking the bank. Sound too good to be true? We're about to prove your wrong. Here's a closer look at what we have to offer - and what we can do for you.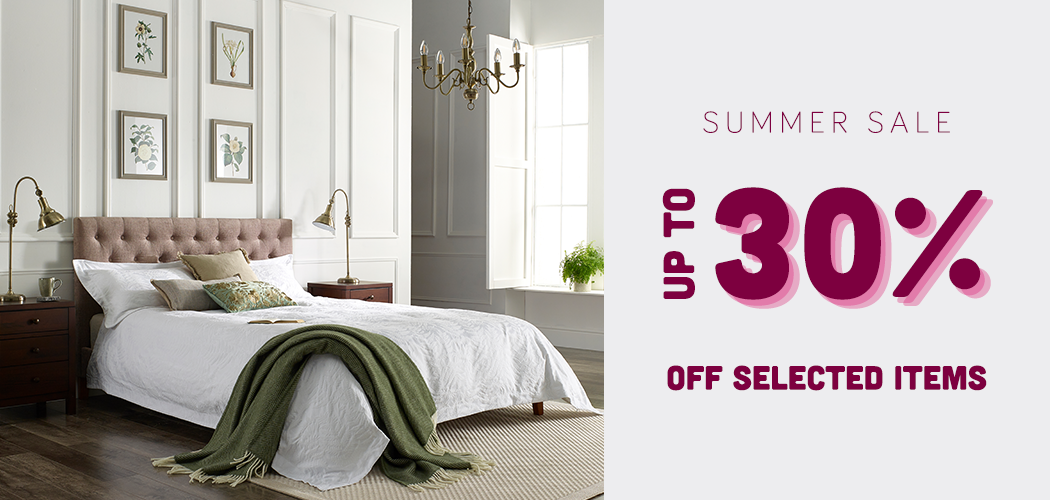 Looking for custom sized mattress?
Contact our team of sleep experts for more information and prices

Overview of Our Mattress Store
We have an extensive range of memory foam mattresses, all with unique properties to fit a variety of needs. Our range includes pocket sprung memory foam mattresses that offer support for you and your partner, even if there are significant weight differences. Our range also features Coolmax memory foam mattresses, which contain breathable fibres. These are ideal for those who wake up too hot during the night. The unique fibres also disperse moisture keeping you dry throughout the night.
Struggle with back pain at night? Our orthopaedic memory foam mattresses have been specially designed for you.
We even offer a bed in a box - if this is what you're looking for! We're confident we have something for everyone.

All our mattresses are comprehensively tested, standing up to all British fire regulations and safety standards. Our entire range of products is also antibacterial and hypoallergenic. This makes for a restful sleep you can rely on - an important factor in maintaining your day to day wellbeing.
Online Mattress Sale
Looking to bag a bargain? While all our products are affordable, you can snap up some sweet savings and offers in our memory foam mattress sale. When we mean deals, we don't say that lightly. In fact, you find over £200 off some of our most popular mattresses and products. This is all part of our mission to bring you the best quality at competitive prices. Have a browse and see what you can find. We're confident you won't be able find such high quality products from a reputable supplier at such low prices anywhere else.
Our Sizes
Everyone's needs are different - which is why we bring you a wide range of sizes, including Small Single, Single, Small double, Double, King size, Euro size and
Super king size
. We know a good night's sleep means something unique to everyone. This is why we've taken care to ensure there's a size of mattress to suit you. Whatever you choose, you'll know you're getting a high-quality product each and every time.
Our Brands
We have a number of different mattress brands for you to choose from, each offering something unique.

Our Essentials mattress range is our most basic and affordable - yet still has high comfort levels. These cheap memory foam mattresses are specifically designed to make a great night's sleep accessible to everyone. These mattresses are all hypoallergenic, featuring a removable cover that makes them easy to wash. They also boast a supportive and durable base that will provide you with the optimum sleeping surface for a long time.

Prone to overheating at night? The solution could lie within your mattress. Coolmax memory foam allows for breathability by maintaining airflow. This keeps your skin dry while you sleep and reducing the risk of dust mites. This ensures you have the most restful night possible. Despite this innovative technology, you can easily snap up a bargain.

Zen luxury mattresses offer maximum comfort and support, combining various layers of memory foam. This helps to reduce joint pain and aches. Resting on one of these every night will leave you feeling rejuvenated each morning. Never underestimate the importance of your sleeping environment. It can make you feel refreshed, well-rested and help maintain good mental health. You can even find pocket spring mattresses within the range, if you'd prefer.

Every mattress in our Classicpedic range of orthopaedic mattresses offers high levels of density. You can choose your preference, such as medium firm or soft medium. Usually, the denser the mattress the firmer it is. The benefit? A more supportive sleep. These mattresses can help relieve specific pressure points and alleviate any aches or pains. What's more - this range is hypoallergenic and antibacterial.

4G Aircool mattresses offer a 95% increase in airflow, ensuring you there's no chance of overheating at night. This allows for the effective dispersion of moisture and body heat. Few other brands can rival this technology.

Finding Your Fit
Unsure where to begin? You can use our mattress buying guide to help you make sense of the considerations necessary before you make your decision. From sleeping position to medical conditions, there's a lot to consider. Sleep is highly personal, so you'll want to ensure you're getting it right. Alternatively, you can contact one of our sleep experts to discuss your specific needs. Our details are: 01924 847 322 or customerservice@memoryfoamwarehouse.co.uk 

Why You Should Choose Memory Foam When You Buy a Mattress
So, why memory foam? Why are we so passionate about it? These orthopaedic mattresses have plenty to offer, including, Pressure relief, Air circulation, Lumbar support, Shock absorbance, Eased muscle pain, Weight distribution, Muscle support, Stiffness relief, Long-lasting durability, Dust mite prevention. Combined, these features explain why this material is so popular and has such a great reputation.

Our Offers
We want our customers to know their needs are our top priority. This is why we have a few exciting offers for you to take advantage of.
Trial Period
We're so confident you'll love your mattress - we offer a 100 night's sleep trial. This is designed to give you the time you need to make up your mind. If, in that period, you want to exchange or return, you can do so with minimal hassle or fuss.
Free Delivery
All orders over £99 get free UK delivery - part of our promise to make memory foam affordable to all!

Browse More of Our Products
Our dedication to creating the optimum sleep environment for our customers doesn't stop at mattresses. We've left no stone unturned - meaning we've remembered all the finishing touches too! Our memory foam pillows are the perfect support for your head, aligning your spine and reducing neck pain.

Looking for something a little different? A memory foam mattress topper can revolutionise your bedroom, creating optimum comfort levels every night of the week. We bring you great products at great prices - no exceptions.